The 24th World Meeting on Sexual Medicine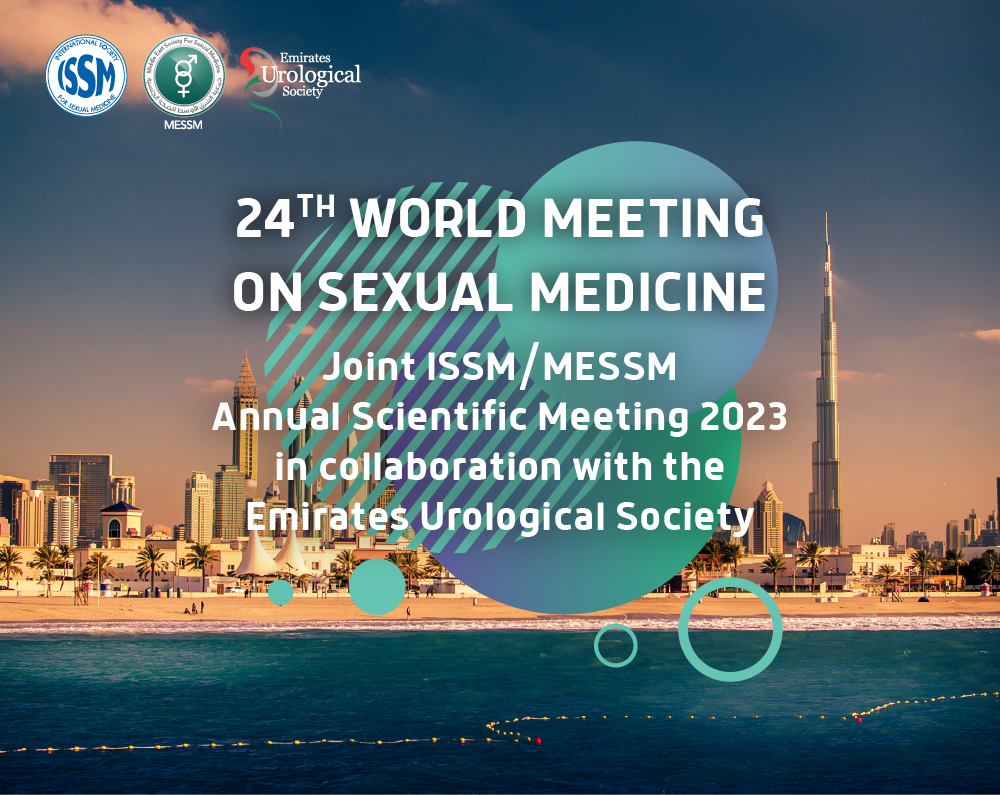 Welcome to
The 24th #WMSM2023!
The 24th World Meeting on Sexual Medicine in Dubai is a must-attend event for professionals in the field. With a blend of cutting-edge science, clinical expertise, and cultural diversity, delegates can expect an enriching experience. The program features keynotes, workshops, and panel discussions led by renowned experts, fostering innovation and collaboration. Attending offers the latest research, clinical insights, and networking opportunities with international colleagues.
Discover the Program
The ISSM and the MESSM cordially invite you to a joint Scientific Meeting this fall in Dubai, UAE! We are delighted and honored to host the world meeting once again in the Middle East region following the successful Cairo Meeting in 2006.
We sincerely hope that many of you will be able to join us in Dubai, renowned for its stunning beaches, record-breaking attractions, and unparalleled experiences. Dubai is the place to be in 2023, which is why it has been named TripAdvisor's #1 Most Popular Destination in the World for the second consecutive year.
Let's come together to relish the opportunity of attending scientific meetings in person once more. It's a remarkable chance to indulge in science, socialize with both old and new colleagues and friends, all in the most desirable location for wintertime.
The theme of our meeting is "Innovation and Education Towards a Holistic Approach in Sexual Health." Our dedicated sub-committees have diligently addressed the gaps in sexual health management by emphasizing the significance of education and innovation to provide a comprehensive approach for our patients. We have made every effort to secure renowned experts from around the world to share their knowledge on sexual dysfunction, epidemiology, surgical management of sexual concerns, gender identity, psychosexual health, and global health issues as they relate to sexuality. Our scientific and social programs will cater to diverse backgrounds, ensuring there is something for everyone.
The meeting will be hosted at the Dubai World Trade Center, a central hub for business and trade for over four decades. The easily accessible campus offers a variety of dining options, business services, retail outlets, and numerous activities to enjoy in the vibrant neighborhood of downtown Dubai.
Interesting pre-meeting sessions will commence on the morning of Thursday, December 14. These sessions will focus on surgical, diabetes and sexual health, and female sexual dysfunction, hosted by the International Society for the Study of Women's Sexual Health (ISSWSH). The 15th the day will start with regional/language-specific programs from our international partners and a surgical symposium. The meeting itself will commence on the afternoon of the 15th, featuring welcome addresses and presidential lectures from the ISSM and MESSM. Among the new additions this year, we have an exciting social and scientific competition among ISSM affiliate societies, known as the "Hunger Games," as well as the introduction of a new leadership program by the ISSM.
As always, the meeting will offer a rich selection of lectures, debates, and panel discussions led by experts in their respective fields. We are fortunate to have numerous renowned experts within our regional society and the ISSM itself. Additionally, leaders from various regional affiliates of the ISSM will be present, generously sharing their knowledge and experience. Furthermore, we are honored to host a number of experts from outside the ISSM.
While the scientific program is a crucial component of our meetings, the true novelty and excitement lie in our abstract sessions. These sessions cover a wide range of topics, including surgery, pharmacotherapy, epidemiology, mental health, hormones, basic science, and issues related to gender identity and sexual orientation. Our abstract sessions are always lively, sparking spirited but collegial discussions and debates among our members. They are not to be missed!
The meeting will conclude on Sunday, December 17th, with full-day sessions that are just as thrilling as the beginning of the meeting. Therefore, please plan your return flights, accordingly, ensuring you can participate in these engaging Sunday sessions!
Join us for this meeting and actively contribute to the future of sexual medicine. We eagerly look forward to meeting you in Dubai this December, the perfect place to be for the best weather of the year!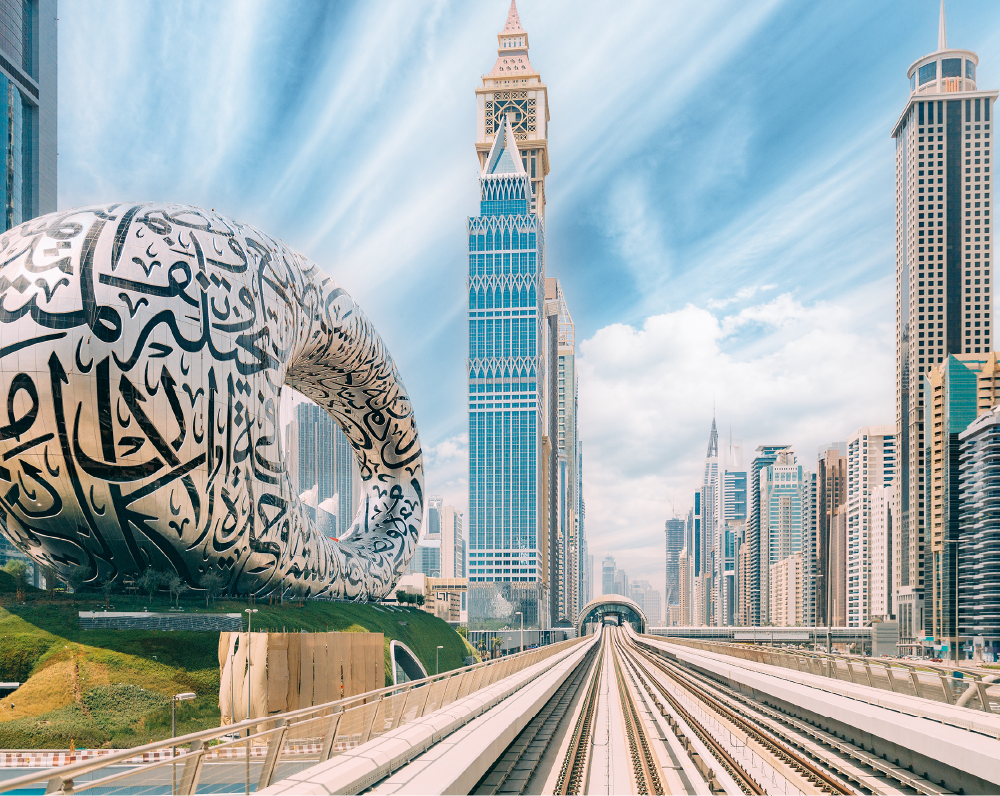 WHY DUBAI?
With its cosmopolitan charm, modern infrastructure, and rich cultural heritage, Dubai offers an unparalleled setting for our international gathering. Embracing inclusivity and diversity, this vibrant city welcomes attendees from around the world. Experience world-class hospitality, a dynamic business environment, and endless opportunities for innovation and collaboration. Be part of shaping the global future of sexual medicine in Dubai - a truly unforgettable experience!
Watch Promo Video
Scientific Committee
This year's World Meeting Scientific Committee, Annamaria Giraldi and Amr El-Meliegy lead the charge with their exceptional Scientific Committee. With eight remarkable subcommittees, this year's event promises to be an unforgettable experience.

Committee Chairs:
Annamaria Giraldi & Amr El-Meliegy

Meet the Subcommittees:
Subcommittee: Psychosexual Aspects
Mona Reda (Chair)
Chris Nelson (Chair)
Carmita Abdo
Polosh Roy
Atia Attaky
Michael Lew Starowicz
Marita McCabe
Sheryl Kingsberg
Joana Carvalho
Elham Atalla
Ines Slim

Subcommittee: Sexual Orientation and Identity
Subcommittee: Global Perspective
Subcommittee: Female Sexual (Dys)Function
Meet the Subcommittees
Subcommittee: Basic and Translational Research
Ahmed El Sakka (Chair)
Fabio Castiglione (Chair)
Kwangsung Park
Simon Gabriel Comerma Steffensen
Bruno Nascimento
Ahmed Majzoub
Linda Vignozzi
Delphine Behr-Roussel
Carol Podlasek
Subcommittee: Male Sexual (Dys)function, Medical Aspects
Subcommittee: Male Sexual (Dys)function, Surgical Aspects
14th WMSM
🇦🇷 Buenos Aires, Argentina

11th WMSM
Amsterdam, The Netherlands 🇳🇱 

10th WMSM
🇺🇸 San Francisco, CA, USA

7th WMSM
Rio de Janeiro, Brazil 🇧🇷 

5th WMSM
Prague, Czech Republic 🇨🇿